Nuelink is a social media marketing tool that allows creators, businesses, and agencies to maximize their digital presence. It helps you gain more followers, boost sales and create brand recognition in multiple digital platforms via powerful automation capabilities.
Building your social media presence can be a time-consuming process, but by automating your content creation and scheduling months worth of content in just a few minutes, you can free up your time to focus on other important business opportunities.
I've been using Nuelink since few days and I can honestly say that it will make it a lot easier to plan months of content in advance and never run out of ideas. It is the first social media management tool that I have come across which has such powerful automation capabilities and integrations with different source of contents to put your social media activity on autopilot and grow your social media network. Let's take a look at Nuelink review.
Target Audience :
Content Creators
Business Owners
YouTubers
Busy Entrepreneurs
E-Commerce Brands
"Our mission is to help busy entrepreneurs grow and stay in front of their audience through social media automation."

Bilal Ararou (CEO & Founder)
User interface is clean and setup is very simple. After creating an account you will be redirected to 3 step setup guide.
Nuelink let's you pre-schedule posts for Facebook pages, Instagram business accounts, LinkedIn Company, Linkedin Profile, Twitter, Pinterest, TikTok, and Google My Business profiles. You can authorize social media accounts quickly and easily, just like most of the other scheduling apps in the market.
Collections works like a group/ folder for managing social media posts. It can be collection of articles, tweets, memes, quotes, questions, videos, reels etc.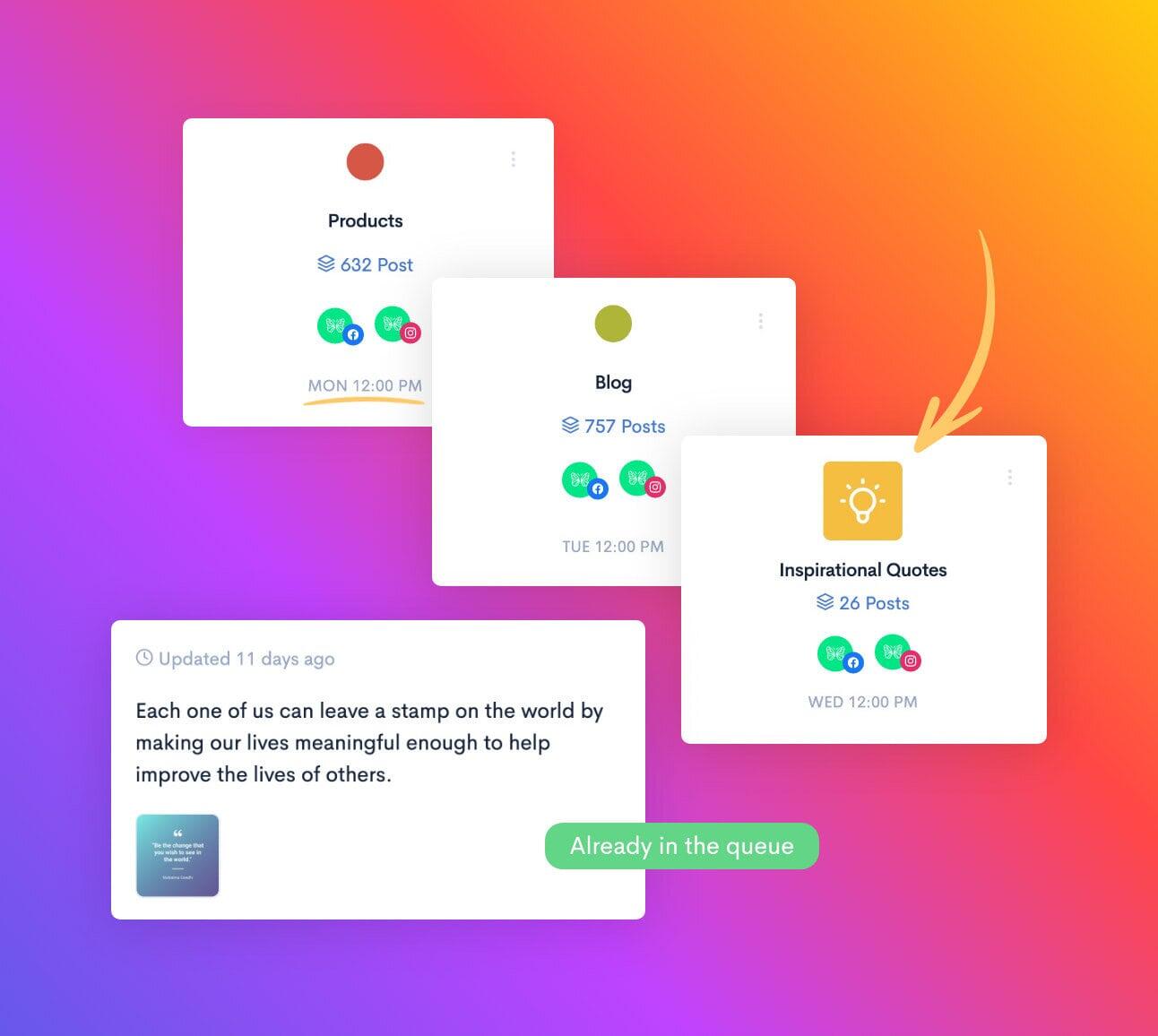 Nuelink has a evergreen content library of hundreds of ready to use posts, covering a variety of topics from Quotes, Facts, Memes, Questions, etc. I really liked the idea of managing content into collections so that we can better organize posts and have them ready to post when we need them, without having to search through individual posts and never run out of content ideas. You can even link your collection to specific set of social media channels, and set your preferred day and time to post from that particular collection.
With Nuelink, you can easily add content to your collections automatically. Just build an automation and connect it to the sources you want to add the content from, whether it's an RSS feed, blog, online store, or YouTube channel.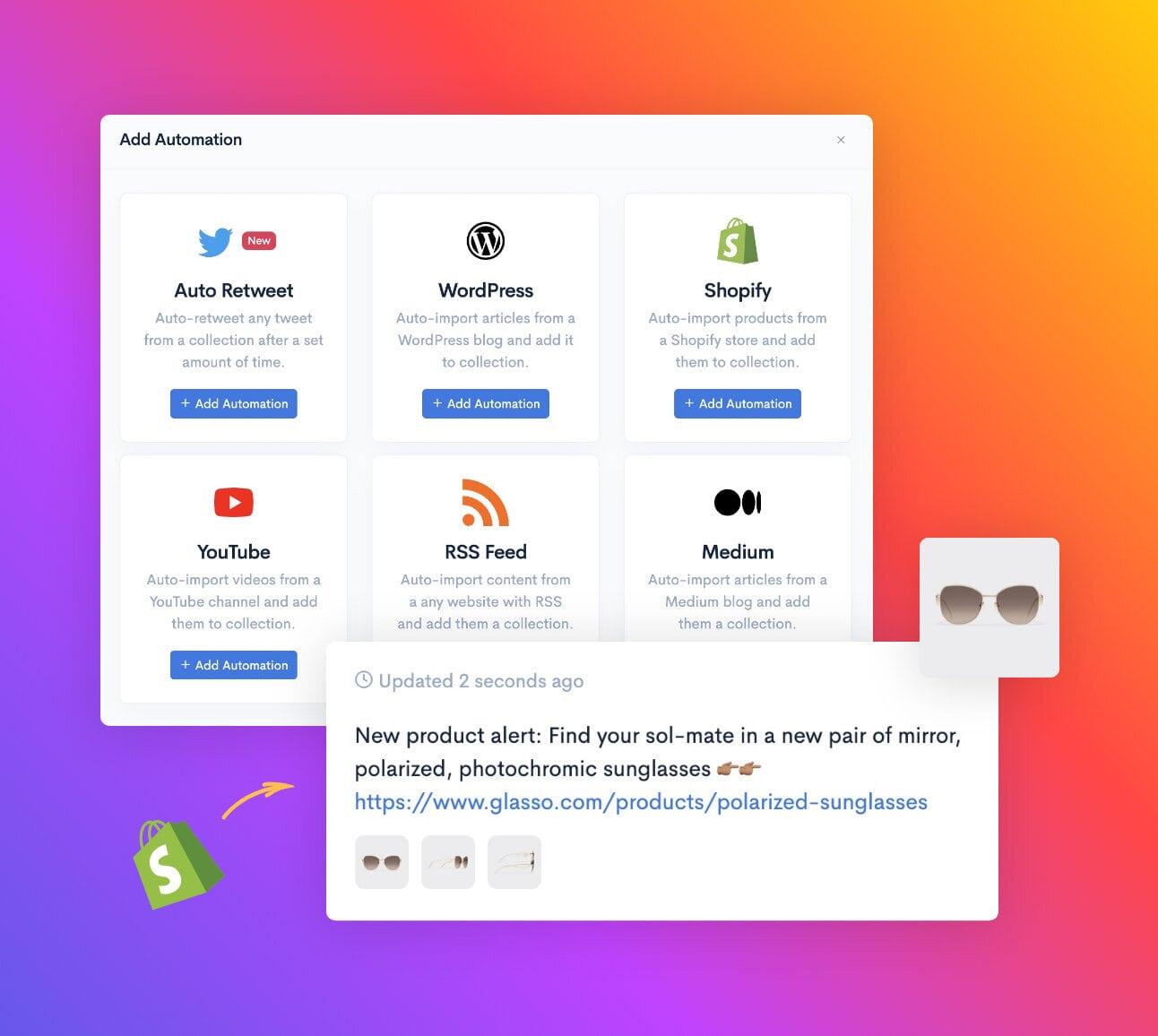 Nuelink integrates with Anchor, Etsy, Shopify, Woocommerce, WordPress, YouTube, Wix, Weebly, Medium Blog, Ghost Blog, SoundCloud, Tumblr, Squarespace blog as well as Blog Feeds, and Zapier, so you can easily add content from all your favorite sources.
Plus, Nuelink supports scheduling Twitter Threads, Instagram Slides, Instagram Reels & Youtube shorts (Coming Soon) as well. So you can easily add all kinds of content to your collections and share them on your preferred posting times without taking any manual efforts. After setting up above 3 things, you are all set to grow your online presence.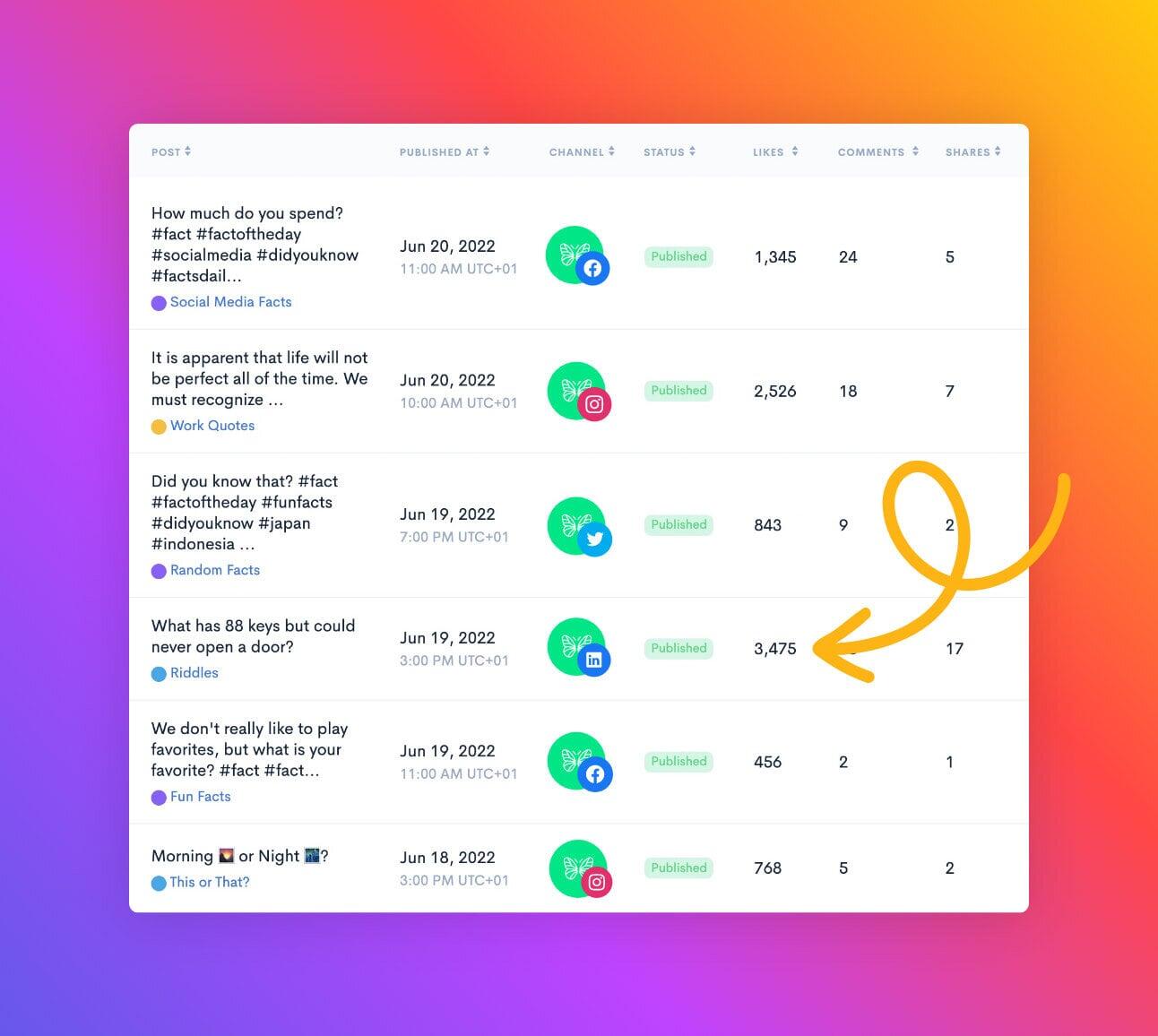 Nuelink has interesting features planned on their roadmap and from changelog, we can conclude that the product has been actively developed. Overall it seems to be a well thought-out social media scheduling and automation tool with user friendly interface and good set of features put together and it will be a good alternative to Publer, Radaar and ContentStudio by the end of this year.
Nuelink Free Plan: Was available while product was in Beta Phase. (Offered 3 Social Channels, 3 No. of collections and 3 Automations for 100 posts in queue for free.)
Standard and Premium Plan: This is ideal for solopreneurs and small businesses with 1 Brand. Starts from $15/ month.
Business & Agency Plan: If you are an Agency or Creator who manages multiple brands, then you can choose between Business, Agency and Agency-Plus plans depending on how many brands you manage. Starts from $35/ month.
For a limited period of time you can purchase Nuelink Lifetime Subscription at One Time Cost on Pitchground. Pricing starts from $49. Grab it while you can!